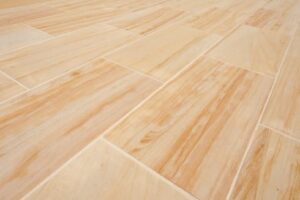 Beautiful pool coping paver in natural stone, coping frames your in-ground swimming pool. We have a large range of premium stones you can select from that suits every taste, style and budget. Whilst coping stones for the pool are functional, they also present the opportunity to create an exquisitely-designed, unique pool.
Each carefully-chosen coping paver comprises the pool edge above the tile line of the water. These stones frame around your pool, not unlike a painting's frame. Pool owners can take the opportunity to use coping stones to create an impressive, stunning pool edge.
After all, there is nothing quite as inviting as a well-planned pool. Every detail needs to be carefully thought-out before actually setting everything in stone, so to speak. It isn't everyday that you build a pool. Make it count.
Premium Pool Coping Paver Selections
The pool structure is explicitly separated from the pool deck using coping stones. The pool edges and the pool itself thus gets a creative touch simply by using the right selection of pool coping stones.
Concrete in-ground swimming pools will entail pool coping pavers. Pool coping is premium caps for the edge of the pool. Correctly placed, all splashes of pool water will flow away from the pool and down the drains on the deck. Consequently, coping needs to be slightly tilted away from the pool. Cinajus provides pool coping stones composed of:
sandstone
bluestone and basalt
granite and porphyry
travertine and marble
limestone
Bespoke stonework is something we are more than capable of supplying. Size variants can be made to order. Freeform projects for swimming pools that require bespoke coping stone can be made to order.
Options for Pool Coping Paver Stones
Edge-defining contrast colours bull-nosed coping stones
Liner lock and full bull-nose coping stones
Automatic cover channels and full bull-nose coping stones
Automatic pool cover systems with over-lip porcelain coping stones
Pencil edged top and bottom square edge coping stones
Free-form coping stones
Materials are specifically selected for the ever-expanding range of pool coping paver stones. There are:
Porcelain coping stone Roman end kits
Natural coping stone Roman end kits
Corner coping stones
Standard stock size pool coping stones
There are various edge profiles in our range of available pool coping paver stones. Our full range of stone can be used to create any type of coping you need. The standard external corners com in the ninety-degree or the six-inch radius. For bonded over lips, mitred corners are recommended.
Freeform pool coping pavers can be created for bespoke swimming pools. These are measured in-house. The pool undergoes a digital survey. Perfectly formed coping results of the combination of water jet technology and precision bridge sawing.
Contemporary, Clean Lines
Bonded over lip coping stones can produce edging profiles in a vast array of stones including sandstone and porcelain. This produces clean lines and an extremely contemporary look. Copings in larger formats are equally available for bespoke, specified designs.
Roman-ended pools have stocks of coping paver stones in 4-feet, 5-feet and 5-feet variations of low profile. All pool coping paver stones that create edge profiles are available for Roman edges from our company.