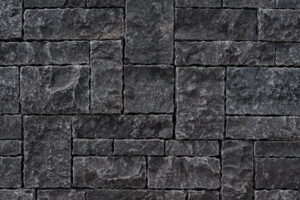 Stone cladding for exterior walls is not anything new. Many building owners have been cladding their walls with natural stones since time immemorial. This decorative, architectural technique involves applying a layer of natural stones and other materials on your indoor and outdoor walls to make them look more appealing and protect them from the effects of bad weather.


Why Should you Choose is Stone Cladding for Exterior Walls?
People may use different materials such as wood, brick, concrete, polystyrene and stone to clad their walls. Nevertheless, the building codes and regulations in Australia are stringent when it comes to the type of materials that one can use for wall cladding. For this reason, you need to choose a material that is safe, durable, and can be used in different environments. This is where the use of natural stones comes in handy.
Benefits of Stone Cladding for Exterior Walls
Stone cladding creates an extra layer that prevents heat from moving in or out of the house. This can come in handy during cold winter nights and hot summer days. Moreover, by providing sufficient insulation, stone cladding can make all the difference in enhancing energy efficiency and reducing your power bills
Wall cladding can help rebuff noise and prevent sounds from external sources from coming inside. On the other hand, it also prevents interior sounds from leaving your space and distracting the public.
Prevents water absorption
Natural wall stones are not only non-porous but also non-absorbent. Moreover, they are weather-resistant, meaning they can withstand weather extremities. Above all, stone cladding is non-combustible, making them ideal for use in areas that experience hot climates.
Enhances the beauty of your property
Applying stone cladding to your exterior walls, including your facade and curb appeal, can go a long way to enhance the overall appearance of your property. Moreover, you may choose different patterns, shapes, or colours to fit your specific design requirements. The best part is that you can also use natural stone wall cladding to beautify your courtyards, barbeque areas and backyard patio as well.
Increases the value of your property
Cladding even a small section of your exterior walls can significantly increase the value of your property. Moreover, the rustic, classic appearance attained by stone cladding your exteriors can easily attract potential buyers.
Stones are natural and sustainable materials, and they don't cause any potential harm to the environment. Moreover, natural stones for cladding can last for ages without requiring any replacements or repairs. You only need to clean or rinse the walls occasionally to keep them in good shape.
Contact Cinajus for Natural Stones
If you are looking for a reliable supplier of natural stones in Australia, then your search stops right here. Cinajus is a highly dependable natural stone distributor with vast experience in the industry. We serve residential and commercial property owners in Sydney and other Australian cities. Give us a call or visit our website to learn more about our stone cladding for exterior walls.