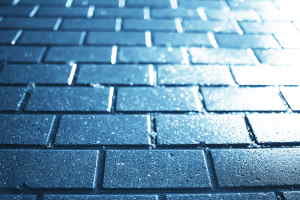 Charcoal pavers are, without a doubt, some of the most sought after flooring and paving materials in the market today. These pavers are commonly used for driveway paving, although they lend themselves well to use on floors, walls and countertops. 
Factors to Consider when Buying Charcoal Pavers
Here are some of the factors you need to consider when shopping for charcoal pavers. 
One of the most important things you need to think about when shopping for charcoal pavers is the intended application. Most charcoal pavers are designed with a rough finish, which works well in outdoor spaces such as patios, walkways and driveways. However, there are also plenty of polished pavers which are ideal for indoor flooring. 
Therefore, the decision on which type of charcoal pavers to buy depends on where you plan to use them.
Cost is a significant factor to consider when selecting the ideal paver for your home paving project. Ideally, you should go for a charcoal paver that provides you with the best value for your money. Fortunately, most charcoal pavers are relatively inexpensive compared to other types of paving material such as concrete and timber. You will, therefore, be able to find a variety of options within your budget range.
Personal tastes and preferences
When it's all said and done, you want a charcoal paving material that not only accentuates the overall look of your home but also makes a bold statement about your personality. There are plenty of different designs and options to choose from, so you should not limit yourself when choosing a paving material for your projects. 
Advantages of Charcoal Pavers
Most homeowners prefer to use pavers for their paving projects due to the numerous benefits that these pavers offer. These include: 
Charcoal pavers are generally very solidly built and can withstand a lot of stress without breaking or wearing out. This is why most people use them to pave outdoor areas. 
They require little maintenance
Unlike other types of flooring material, charcoal pavers typically require low maintenance since they are resistant to weathering and corrosion. You can, therefore, clean them very easily by mopping with water or simply sweeping with a broom. 
Another great benefit of pavers is that they are very affordable when compared to other alternatives like timber, porcelain or concrete. If you are looking for an inexpensive way to pave your home, therefore, charcoal pavers are a great alternative.
Where to Get the Best Charcoal Pavers in Australia
If you are looking for the best pavers for all your house paving solutions, then look no further than Cinajus.  We offer an assortment of affordable and high-quality paving products across Sydney and the Greater New South Wales. 
Our experience as a manufacturer of flooring materials, including pavers and tiles, spans more than twenty years. During this period, we have established an extensive client base in both the private and public sectors. Contact us today to learn more about our collection of charcoal pavers