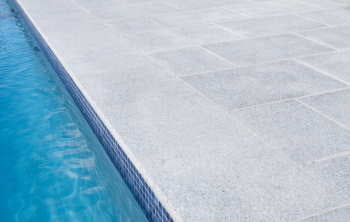 If you are searching for quality pavers in Australia, then you have come to the right place. Pavers are a popular flooring feature in most residential and commercial buildings. However, as common as they might seem to be, most property owners face numerous challenges finding the ideal type of pavers for the construction or renovation projects.
Types of pavers in Australia
Paving stones come in three basic types, including natural stone, brick, and concrete. While brick and concrete pavers consist of clay and moulded concrete manufactured in a factory, stone pavers are carved from available natural resources. Here are examples of natural stone pavers in Australia
Benefits of natural stone pavers
Most property owners prefer natural stone pavers over brick or concrete pavers because of the seemingly obvious benefits. Natural stone pavers are simple, beautiful and easy to clean. Here are additional benefits of using natural stone pavers.
Relatively easy to maintain
Natural stone pavers are essentially maintenance-free. You just need to clean or sweep the pavers a few times every week to prevent staining and enhance their appearance. If sealed with Drytreat, the sealant will last 15-20 years.
Pavers made from natural stone are extremely tough and durable. They can withstand a wide range of harsh elements, including bad weather and heavy traffic. Only a few types might break under constant pressure, but the majority of natural stone pavers are sufficiently resilient to withstand any form of pressure.
Multiple colours and designs
If you want to improve the appearance of your flooring and surfaces, then do not hesitate to install natural stone pavers in your home. These pavers are available in multiple colours and finishes to fit any custom design requirements.
Installing natural stone pavers does not take much time. The stones come designed in such a way that they interlock on each other during the installation process. However, always enlist the services of a professional to avoid any disappointments, as paver installation is not a do-it-yourself project.
Natural stone pavers are not only easy to maintain but also easy to replace. In case, one or two pieces get damaged, you can easily remove and replace them without having to work on the entire paving. This goes a long way to cut down on maintenance costs.
Where to find quality pavers in Australia
Whether you are looking for travertine pavers for your pool decks or limestone pavers of your walkways, Cinajus is here to help you find quality natural stones for your flooring and paving needs. We have been in business for over 20 years, providing paving solutions to various customers across Australia. Call us today to learn more about our natural stone pavers in Australia.