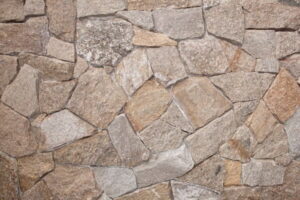 Whether it is for cladding or paving, natural wall stones are great for new constructions as well as renovation projects. These stones are aesthetically attractive, and they add elegance to any building, thanks to their stylish look. The best part is that they are hard to wear out yet straightforward to clean and maintain. Moreover, they can withstand harsh weather conditions without discolouring or losing their natural appeal. If you are searching for natural wall stones for your construction project, consider contacting Cinajus.
Products Offered By Cinajus
Cinajus are natural stone specialists based in Sydney, Australia. The company offers a wide range of natural stone products to fit any type of construction project. Prospective clients have over one hundred different stone products to choose from. Moreover, the various stone products are classified into different categories, making it easier for clients to find what they are looking for. Here are the product categories offered by Cinajus.
Tiles and Pavers
Coping and Step Treads
Wall Cladding
Capping
Cobblestones
Mosaics
Popular Wall Stones Offered by Cinajus
The use of natural wall stones for cladding and interior design is becoming popular every day. Apart from decorating your premise, wall stones provide a degree of insulation against heat transfer. Here are examples of popular wall stones offered by Cinajus.
Limestone
Quartzite
Sandstone
Bluestone
Benefits of Using Natural Wall Stones
Using natural wall stones for your construction project comes with so many benefits. Apart from beautifying your walls, natural stones improve the overall appearance of your home or commercial premise. Here are additional benefits of using natural wall stones.
-Protection from harsh weather
Constructions made using natural stones are less susceptible to the effects of environmental agents such as rainwater, heat, and microorganisms.
-Low cost
Cladding using natural wall stones cost less compared to other building materials.
-Easy to maintain
Wall stones are very easy to clean and maintain. Moreover, they do not require regular cleaning, as it is the case with other building materials.
-Sustains the environment
Industry experts consider wall stones as a source of sustainable building materials. The fact that they do not have adverse effects on the environment makes them ideal for construction.
-Eliminates the need for painting
Cladding your walls using natural stones eliminates the need for painting, given that the stones are already stylish and aesthetic.
-Increases the value of your home
Natural stone once installed, can increase the value of your property etc.
Why Choose Cinajus For Your Wall Stones?
-A wide selection of natural stone products
We have a wide range of wall stones for you to choose from, ranging from quartzite to sandstone. The availability of numerous varieties of stones makes it easy for property owners to find the precise product they need for their premises.
-Custom modifications
Cinajus can customise your wall stones to fit your specific design requirements.
-Affordable rates
Our rates are not only competitive but also budget-friendly. Moreover, we can always discuss the possibility of delivering your desired stones to fit your budget.
Contact Cinajus Today!
Cinajus are natural stone specialists with vast experience in importing, retailing, and wholesaling all types of stone products. Contact Cinajus today to place your order for custom natural wall stones.